I don't know about you but every year I want to do something special for Christmas cards for my close friends and family and I always run out of time. I just saw these gorgeous hand painted cards on Etsy and they combine two of my favorite things, wild birds and Christmas. Just take a look!
Hand Painted Wild Bird Christmas Cards
I can't decide which one is more adorable? I adore chickadees
, they are such happy perky sassy little birds or the winter juncos or the blue jays or well.. you get the picture.. all adorable dressed up with winter hats or earmuffs, just so whimsical and Christmassy.
Here is the junco
, these cute birds always show up at my house the day of the first snowfall.
Honestly they are all so adorable I'm not sure how to chose.. luckily the artist has a 4 pack and you can mix and match. The cards are only $3.50 each or a set of 4 for $12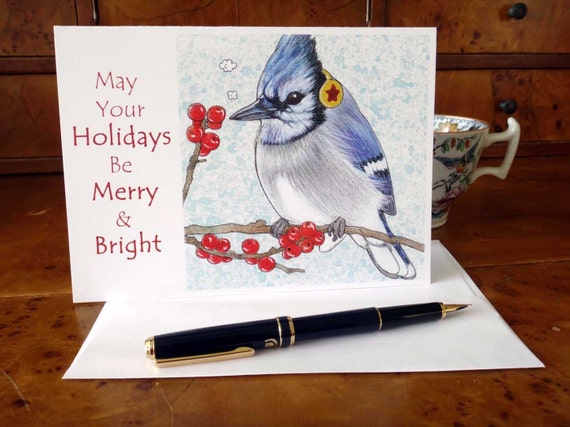 I love this bluejay with his earmuffs on! You can choose your 4 favorite cards from the Winter Bird Series of Holiday greeting cards by artist Mino Watanabe. These are prints from original art that was painted with acrylics.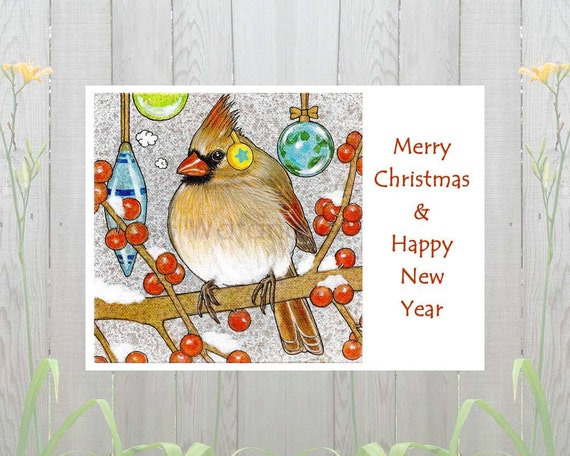 Each card includes:
5″ x 7″ folded greeting card
A white envelope is included
 Blank inside for you to write your own sweet messages
High Quality Print on 120lb Coated Silk Cover Paper
Shipping: Each card comes inside a protective clear plastic sleeve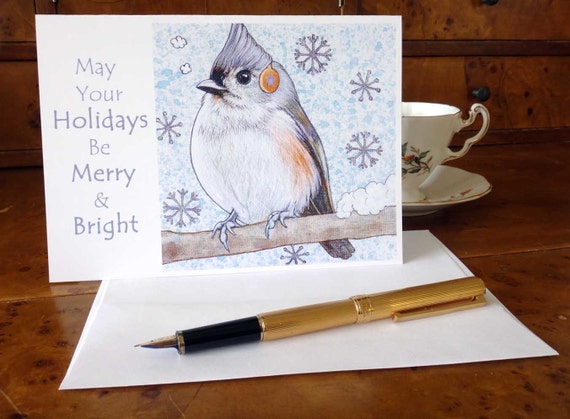 There are 3 Blue Jays, 3 Male Cardinals, 2 Female Cardinals, 5 Chickadees (I guess she loves them as much as I do) 2 Goldfinches, 2 Juncos, 2 Tufted Titmouse, 3 Nuthatches and 2 House Sparrows.
All of these options are also available as a 8×8 print to frame for only $7.99
A set of two adorable birds for  $14 and 4 wild Christmas birds for $26.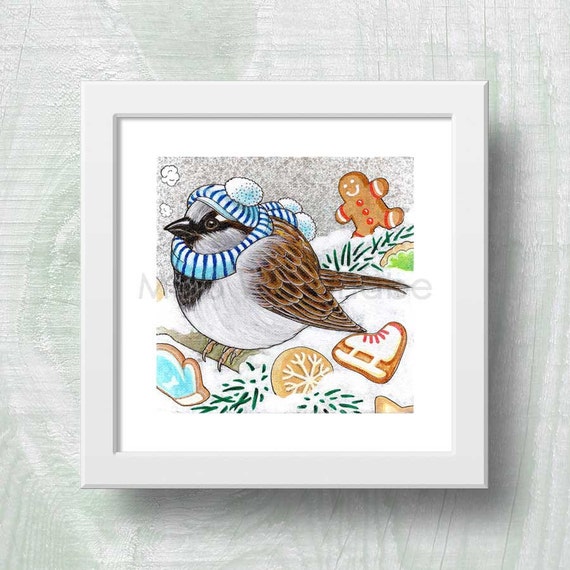 These hand crafted cards will come to you from Charter Township of Clinton, MI, United States